5 new funeral trends for 2022 and beyond Much has changed in how we celebrate the life of those who pass away. While traditional funerals and life ceremonies are still very common, more Australians are looking at alternative ways to memorialise their loved ones. From digital ceremonies to keeping the dearly departed close with jewellery, here are some of the most interesting funeral trends we can expect in 2022.
#1: Live-streamed services
With so many parts of our lives becoming more and more digitised – from self-driving cars to smart homes and even the hybrid work revolution – it makes sense that funerals are also becoming more tech-friendly. This trend has been fuelled even further thanks to COVID-19 locking down borders and keeping families separated for extended periods.
Live-streamed funeral services will only become more common as we move into 2022 and beyond, and they will support a number of digitised end-of-life items that have been popular for years, such as memorial videos, slideshows and digital recordings of the ceremony.
#2: Eco-friendly burials
With environmental sustainability front-of-mind for many Australians today, there are lots of new eco-friendly burial trends taking hold. There are simple eco-burial concepts such as choosing a biodegradable casket, or a paper urn that dissolves in water following an ashes-scattering ceremony.
But there are also more intriguing options – there's the Neptune Memorial Reef off the coast of Florida, which was designed specifically to attract and build an underwater ecosystem. There are also a number of 'living urn' burials where the deceased's ashes are planted with a young tree, thereby living on in nature.
#3: Cremation jewellery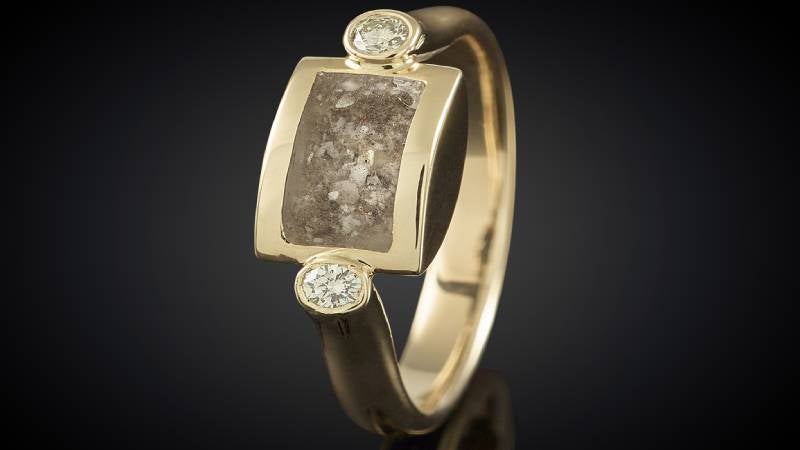 While it's not necessarily a new trend, cremation jewellery has become less stigmatised and is a popular choice for grieving families who want to keep a piece of their loved one close to their heart.
You can choose from a variety of jewellery items – rings, necklaces, bracelets and pendants – that hold a small amount of ashes. There are even synthetic gems, also known as 'memorial diamonds', that are created in a lab from your loved one's ashes.
#4: Parting stones
Developed by a start-up, the Parting Stone is a thoughtful way to honour your loved one and keep them in your home as a physical remembrance. Cremated remains are formed into solid pebbles that can be held, stacked or simply kept on a mantel in place of a more traditional urn.
#5: Memorial glass
There are a number of companies who are now offering memorial glass as a way to personalise your loved one's ashes in a visually stunning keepsake. There are countless designs to choose from, and the hand-spun, colourful designs mean you will receive a unique item that you will always be able to remember your loved one by. Like parting stones, memorial glass isn't for everyone – but they are a popular choice for those who prefer to keep a physical memory rather than carry out a traditional burial or scattering of ashes.
Consider your wishes now
While it's never nice to think about, preparing for your end of life can help put your and your loved ones' minds at ease, especially when it comes to finances. Funeral insurance provides a lump-sum payout when you pass, which can take a lot of the financial stress off your family and friends at a difficult time.
From the conservative to the alternative, funerals tend to get very expensive. Compare with Choosi today or call 1300 364 6191300 364 619 so those you care about most, aren't left to foot the bill.
12 Nov 2021