The Choosi Home Fears Report 2019
Homes are important to Aussies – they keep families together and hold peoples most precious possessions. So it's no surprise that many want to take the appropriate measures to keep their homes, and what's inside, safe.
The Choosi Home Fears Report is the tenth instalment in an ongoing national study. This chapter explores the fears around home security, the actions many take to alleviate these concerns and what makes a happy home.
The pursuit of home happiness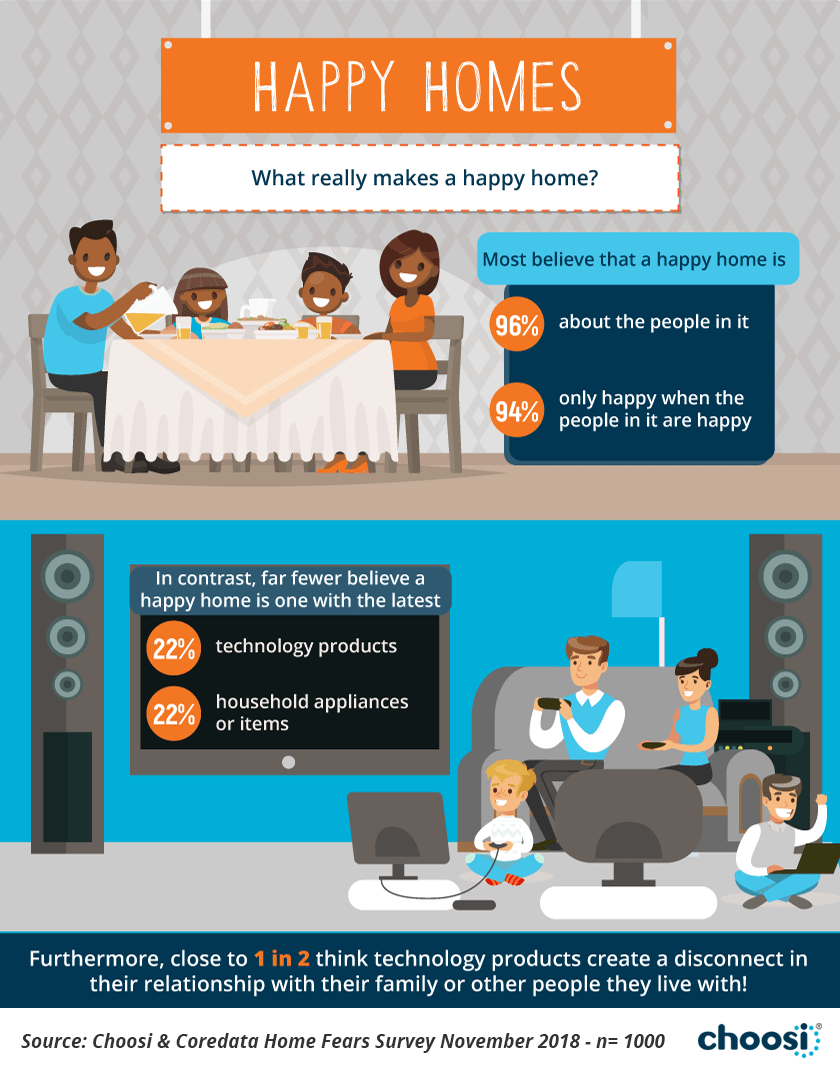 Some may assume that for a home to be happy, it needs to be kitted out with all the latest technology products (22.2%) or household appliances (21.8%). But in reality, less than half (46.3%) have the latest tech in their home, and only two in five (40.8%) feel it's important to have the latest tech gadgets.
For those who do like to keep up with the latest technology and trends, doing so comes at a cost. Aussies are spending an average of $504 on home décor and $751 on technology every year. Nation-wide, this cost blows out to a whopping $9.4 billion and $14.2 billion per year respectively.
They say money can't buy happiness, and that is very true for the vast majority who say a happy home is about the people in it (95.5%) and more than half (56.6%) say it's the things they do together that bring joy.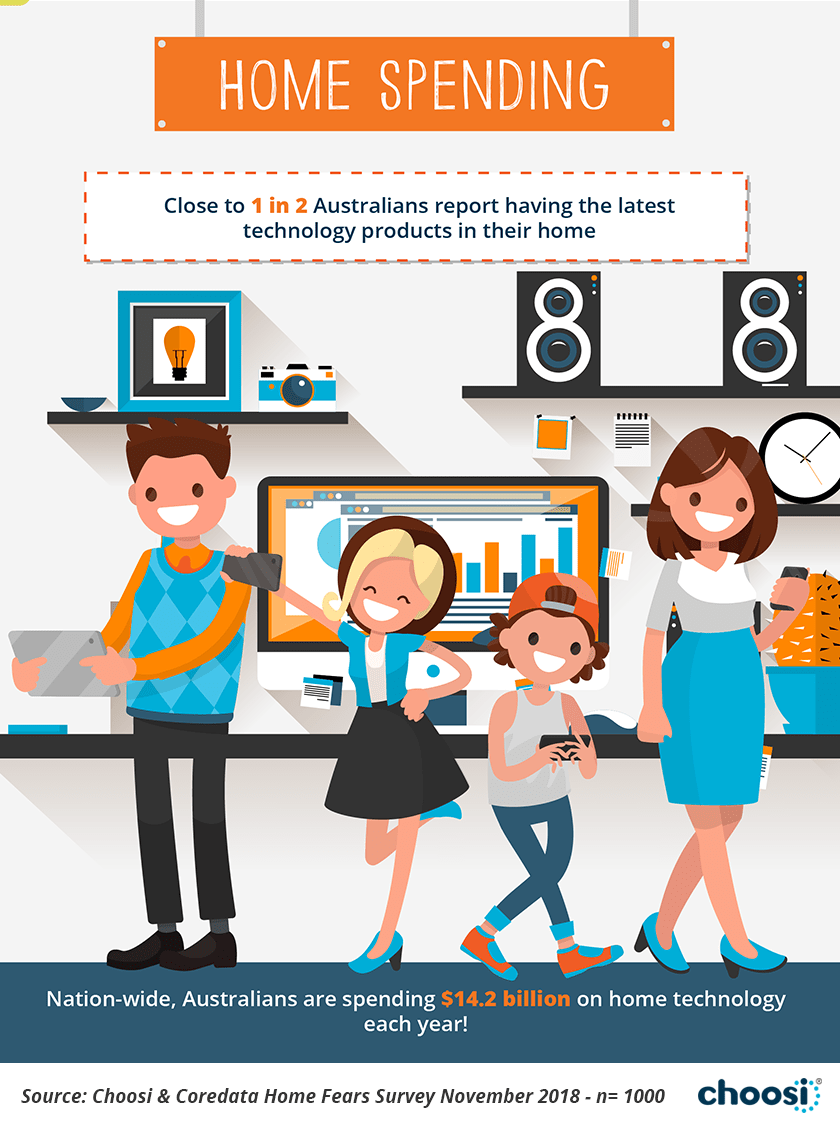 Home fears
While most admit to worrying about a potential break-in (70.4%), it's not their only fear – many are also apprehensive about the security of their home and possessions (70.1%). And, nearly two-thirds (64.7%) of those who are concerned state their worry has grown in recent years, with this being attributed to becoming more cautious with age (59.1%), crime rates increasing in their neighbourhoods (45.9%), and the possibility of technology hacking (30.2%).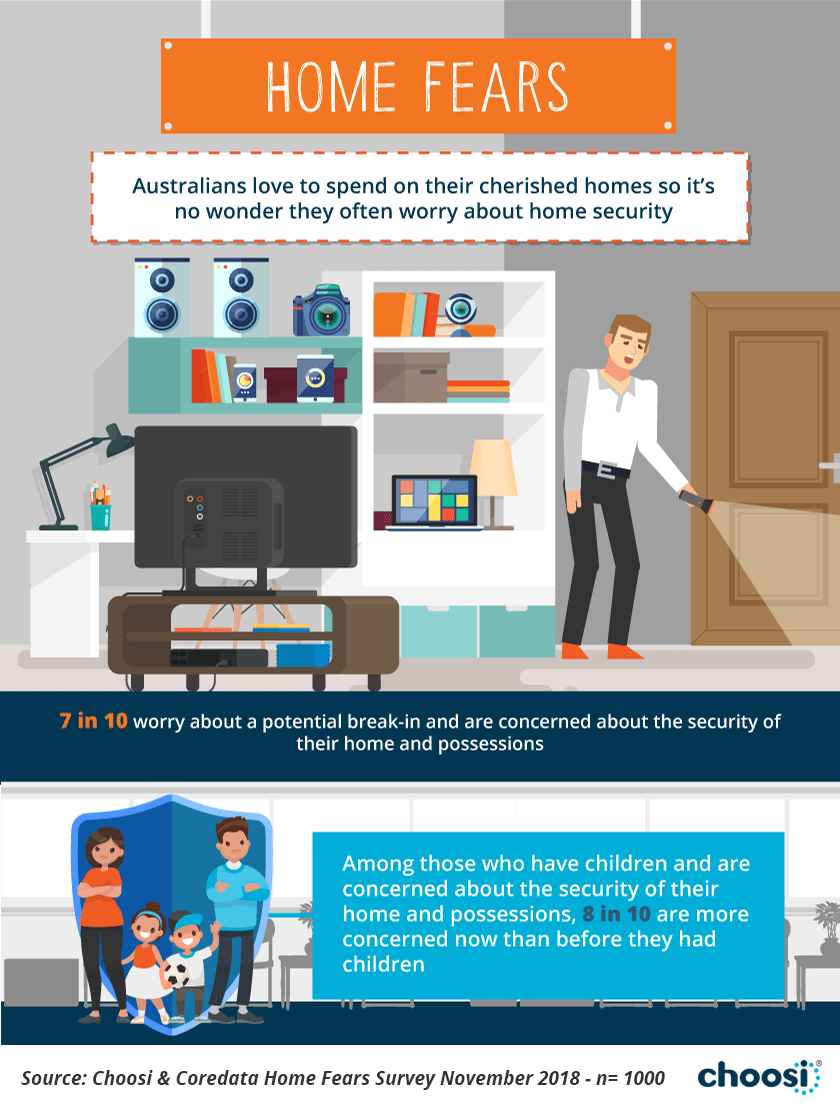 The cost of home security
In a bid to ensure the safety of their homes, many are taking actions to protect their assets. While most opt for physical barriers such as lock and key and security screens (64.9%), more than a third have ramped up their measures with devices such as alarm systems and CCTVs (35.1%).
Other efforts include having a guard dog/vigilant family dog (32.1%), while almost one in five (19.3%) say they monitor their home and possessions through an app on their phone or tablet when they aren't there.
Feeling secure comes at a price, over the past five years an average of $760 per household has been spent on home security devices, amounting to $5.14 billion nation-wide! Of those who spend in this area, 84.2 per cent say it's worth it due to the peace of mind these measures provide.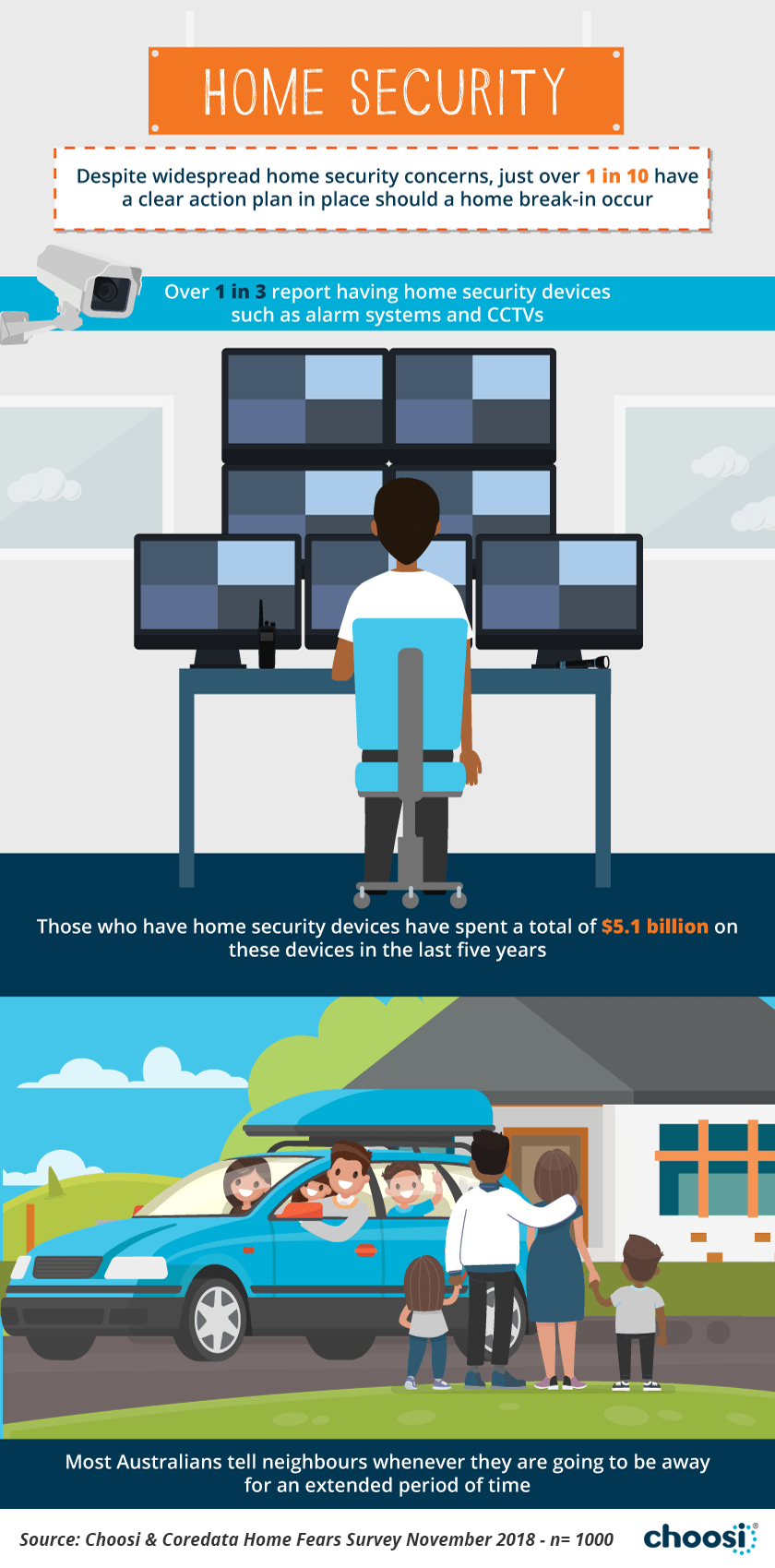 'Tis the season to be vigilant
Unsurprisingly Aussies tend to worry more about a potential break-in and are more concerned about the security of their home during the Christmas/New Year period. These anxieties are most commonly attributed to the presence of new possessions that may tempt potential criminals and knowing others who've been broken into at that time of year.
Because of the heightened concern, two in five (40.1%) say they typically take extra precautions during the festive season in order to protect their home and possessions, aside from the usual physical barriers or home security devices. These additional safeguards include making the home look occupied as much as possible (65.0%), having neighbours, family or friends collect all mail and deliveries (53.8%), relying on neighbours to keep an eye on their home (51.1%) and hiding or removing valuable possessions from plain sight (49.2%).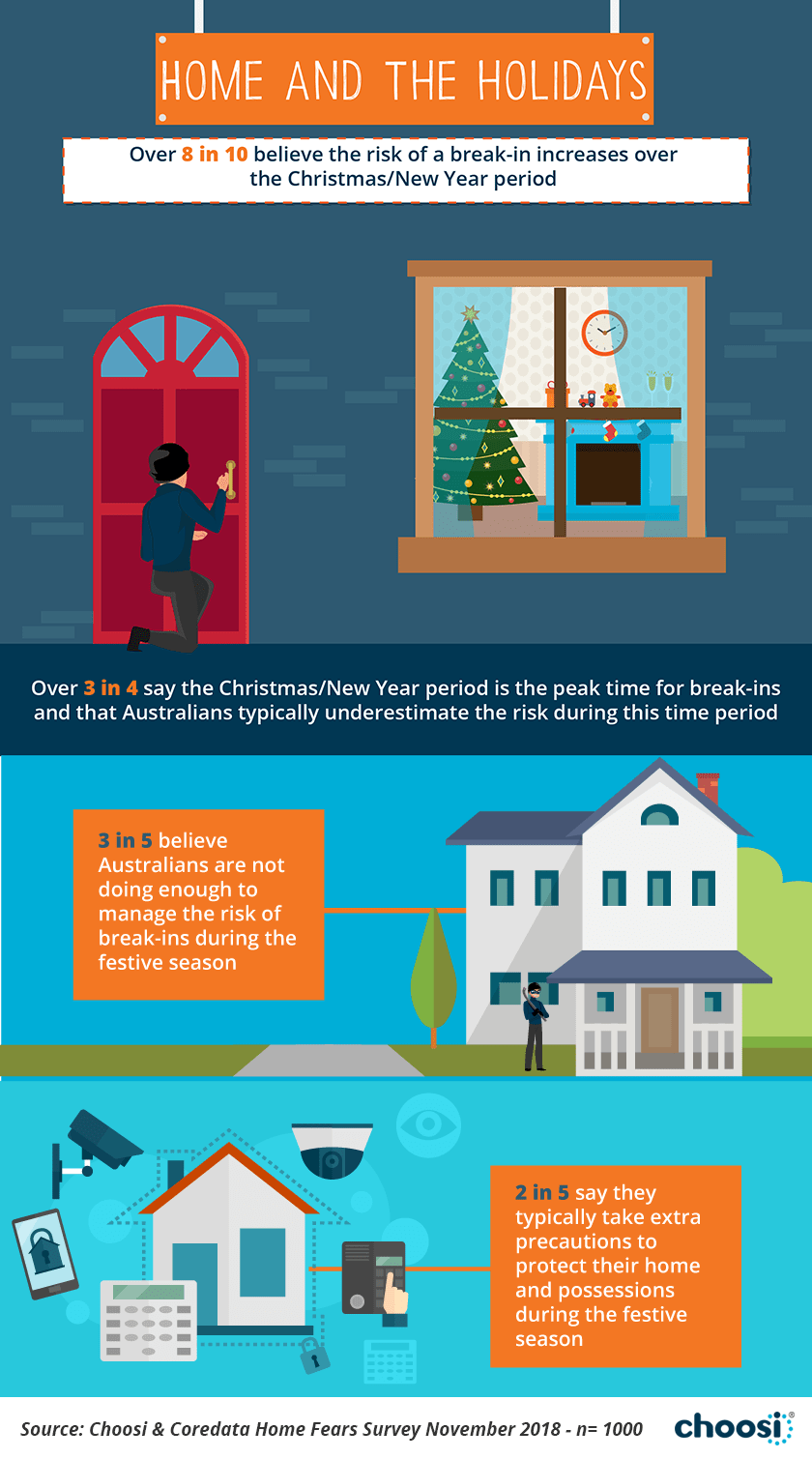 While it's common to worry about home safety and security, there are a number of efforts that can ease these qualms. Whether it's sticking with more traditional 'lock and key' methods, relying on trusted neighbours and family, or stepping into the future with the latest tech, there is something for everyone.
Stay tuned for the next chapter in our Choosi research series.
10 Aug 2019